Quality Assurance
Our Quality Policy
In order to provide our customers with products that fully satisfy their needs and expectations, we strive to create a company that is effective and trusted, through an iterative process of detailed reviews of each member's role, actions, and improvements.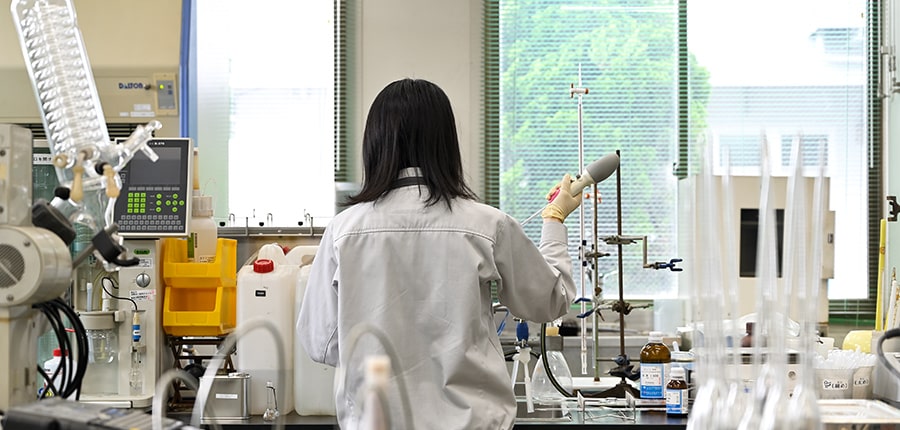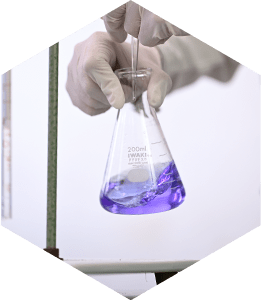 As a company-wide measure based on our Quality Policy, we are continuously engaged in quality actions to improve customer satisfaction.
Quality Assurance is the core of such actions, in which we utilize international standards to strictly control our product quality.
Our Quality Management
We have acquired the global standard ISO9001 certification for the entire company in 2001, and maintain an on-going integrated quality management system from raw material procurement to sales.

You can scroll horizontally to see the entire text in the table.
Applicable Quality Standards

ISO9001:2015
JISQ9001:2015

Scope of Certification
Research, development, and production of organic chemical products including pharmaceuticals, flavors/fragrances, and food additives
Target Site
All the offices (Head Office, Kobe Factory, Tokyo Office)
Notified Body
Bureau Veritas Japan
Initial Certification Date
January 23, 2001
GMP Control
We manufacture bulk pharmaceuticals under the GMP scheme and with Pharmaceutica Manufacturer License.
For the starting materials and intermediates, too, we will offer management compliant to GMP upon your request.
Manufacturing License for Food Additives
Licensed for a food additive manufacturer, we manufacture flavors and spice extract.
Test Analysis Instruments
With a variety of analysis instruments, we perform testing analysis of raw materials, manufacturing processes, and final products to assure quality.
Daily and periodical inspections also contribute to correct and adequate product testing with trustworthy measurement results.